4 minutes reading time
(803 words)
Exchange Program Comes Full Circle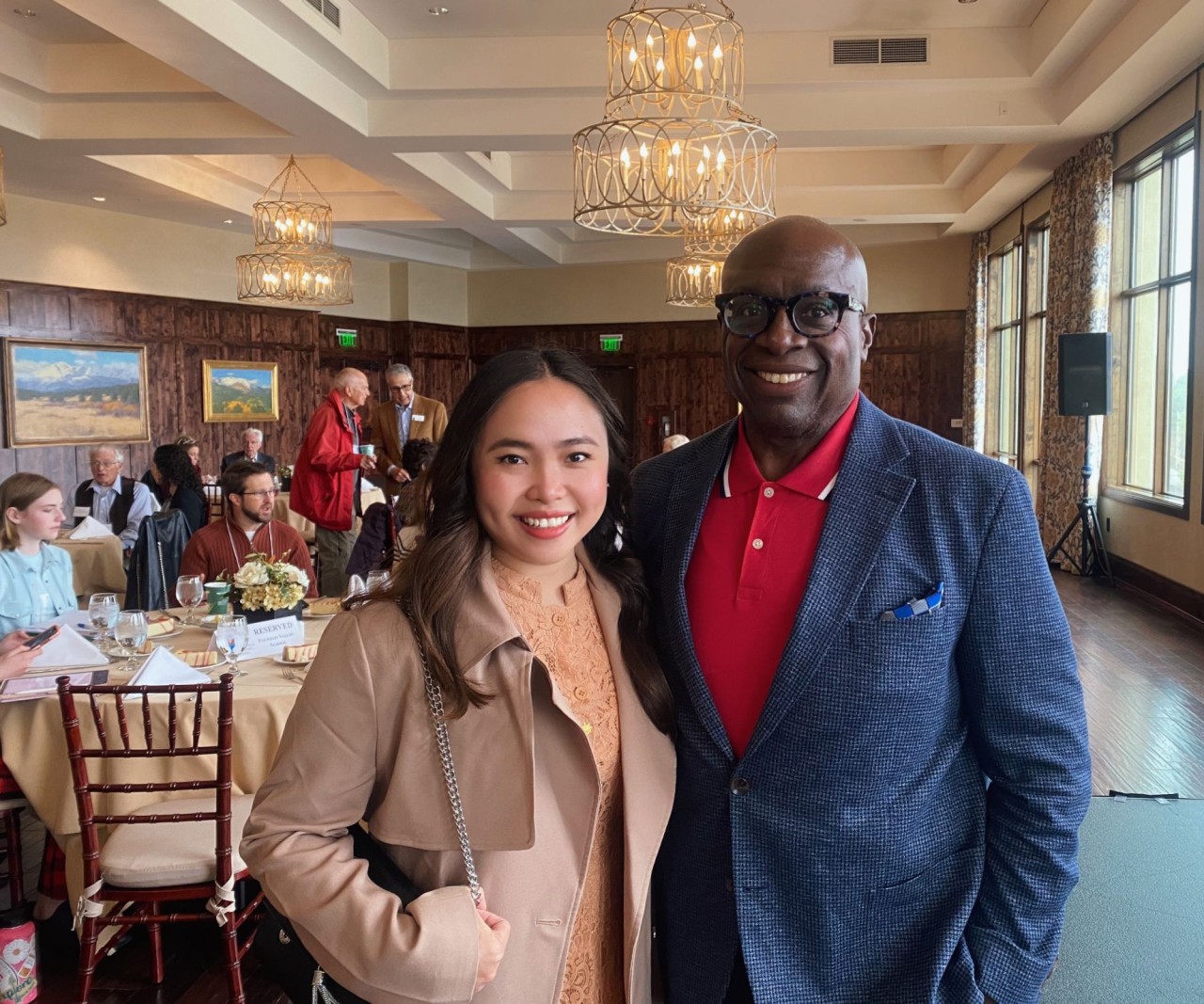 I was 18 when I was accepted to the Philippine Youth Leadership Program sponsored by the U.S. Department of State. My exchange was comprised of a month of leadership training and development at Northern Illinois University that focused on developing principled civic leadership, community development, responsible citizenship, and project management. (https://ph.usembassy.gov/youth-leadership). I remember getting very excited but anxious at the same time. I thought "How would it feel to ride a plane for 18 hours? What would it be like to have a foster family? Will I survive not eating rice for a month? Will I survive the cold weather? How do I convert Fahrenheit to Celsius again?" I later learned that these were the same anxieties my fellow delegates felt as well. After all, we were about to leave behind the safety and security of our parents for this wonderful learning adventure. I now know what Bilbo must have felt when he went on with the dwarves and Gandalf.
In line with the environment-course theme during my exchange program, I will share some points about my country. In the Philippines, most particularly on my island of Mindanao, we are blessed with natural resources. A large part of our power supply comes from hydropower and other renewable resources. Unlike the capital, Manila, one can buy huge amounts of fruits and vegetables at less than 50 Philippine pesos which equates to roughly a U.S. dollar. Since agriculture is one of our topmost revenue-gaining sectors, we pride ourselves on being called the "Food Basin" of the Philippines. Unfortunately, this blessing is doubled by the lack of political clout and individual will to impact change and conserve what we are given. In our small city, many do not know that the Lake Lanao Watershed Reservation is the source of our hydropower plant. It is saddening to observe that people living nearby use it for their bathing, clothes-washing, cooking, and even toilet functions, but continuously dump garbage. Illegal logging remains rampant as we struggle with the weak check and balance mechanisms of local authorities and private entities. My country is beautiful and fun, and its people, are resilient. This is why, among others, despite being the most resource-blessed island in the Philippines, the poorest provinces can also be found in Mindanao.

This is one of the many narratives heard about my country. It is also in this line that I was especially privileged, during my Philippine Youth Leadership Program exchange program, to learn from experts on how to embody ourselves as agents of change. I was able to hear best practices and strategies from effecting social change to various programs that foster youth and public understanding of the environment.
Nearly nine years after, I moved to the U.S. to join my husband on active duty. Following his change of duty station from New York, we came to Colorado Springs. As a foreign-born-military spouse, I am worried to find myself detached from my established community and network. But I am happy to know about the Colorado Springs World Affairs Council's (CSWAC) mission in expanding the community of engaged global citizens in Colorado and welcome the opportunity to connect again with my exchange program experience.
True enough, my exchange experience came to a full circle.
Last month, I saw Ambassador Harry Thomas as he spoke about diplomacy's future. He also shared insights and projects while he was assigned to the Philippines. He served as ambassador to the Philippines from 2010-2013. I met him personally on several occasions at the U.S. Embassy in the Philippines. He was also the Ambassador who sent my exchange group off to Northern Illinois University.
I will not forget when I met him, because at that moment, I was inspired to pursue a career in diplomacy.

I am more than happy to find myself in this community again. I am grateful to be part of CSWAC, proving the world is truly small. Allow me to also thank everyone involved in international affairs programs for the opportunity to grow and learn. It is my hope that international exchange participants may be able to return the knowledge imparted to them by sharing culture, values, and insights everywhere they go and that someday we hope to see you in our home countries as well.

Daghang Salamat and Mabuhay!
- Ayana Garcia
---

Group Photo
Group photo of the Philippine Youth Leadership Program - 10 at the U.S. Embassy in the Philippines with Ambassador Harry Thomas (2013)
Stay Informed
When you subscribe to the blog, we will send you an e-mail when there are new updates on the site so you wouldn't miss them.
Comments
No comments made yet. Be the first to submit a comment