INTERNATIONAL VISITORS LEADERSHIP PROGRAM | CS WORLD AFFAIRS COUNCIL
The International Visitor Leadership Program
This prestigious program brings today's and tomorrow's foreign leaders to the United States for firsthand exposure to their professional counterparts and U.S. society. Among the distinguished alumni of the program are over 350 former and current chiefs of state and heads of government, including Tony Blair, Margaret Thatcher, Anwar Sadat, Giscard D'Estaing, Indira Gandhi, and Felipe Calderón.
Each year nearly 5,000 exchange participants come to the U.S. on the International Visitor Leadership Program (IVLP). More than 200,000 International Visitors have engaged with Americans through the IVLP, since the program began in 1940. The IVLP helps strengthen U.S. engagement with countries around the world and cultivate lasting relationships by connecting current and emerging foreign leaders with their American counterparts through short-term visits to the United States.
The majority of IVLP exchanges include visits to several U.S. communities over three weeks. Projects vary based on themes, Embassy requests and other factors. Participants meet with professional counterparts, visit U.S. public and private sector organizations related to the project theme and participate in cultural and social activities. There is no application for IVLP. Participants are nominated and selected annually by the staff at U.S. Embassies around the world. For more information, click here to visit the US Bureau of Education and Cultural Affairs.
Periodically, international visitors are also hosted in Colorado Springs under the Open World Program which is sponsored by the Library of Congress. Unlike participants in the IVLP programs who are accommodated in hotels, these visitors stay in volunteers' homes during their visit and participate in professional meetings during the day.
International Visitors in Colorado Springs
Participants of the IVLP program come to learn from experts in their fields, attending numerous professional meetings, lectures, and tours. During their stay in our city, they also have the opportunity to sightsee, enjoying the gems of our community, and visit with local Americans over a meal. The downtime around the dinner table is invaluable. Friendships are built, a better understanding of differing cultures and backgrounds is formed, a literal taste of typical American food is enjoyed. The experience is praised by both the internationalists and their American hosts!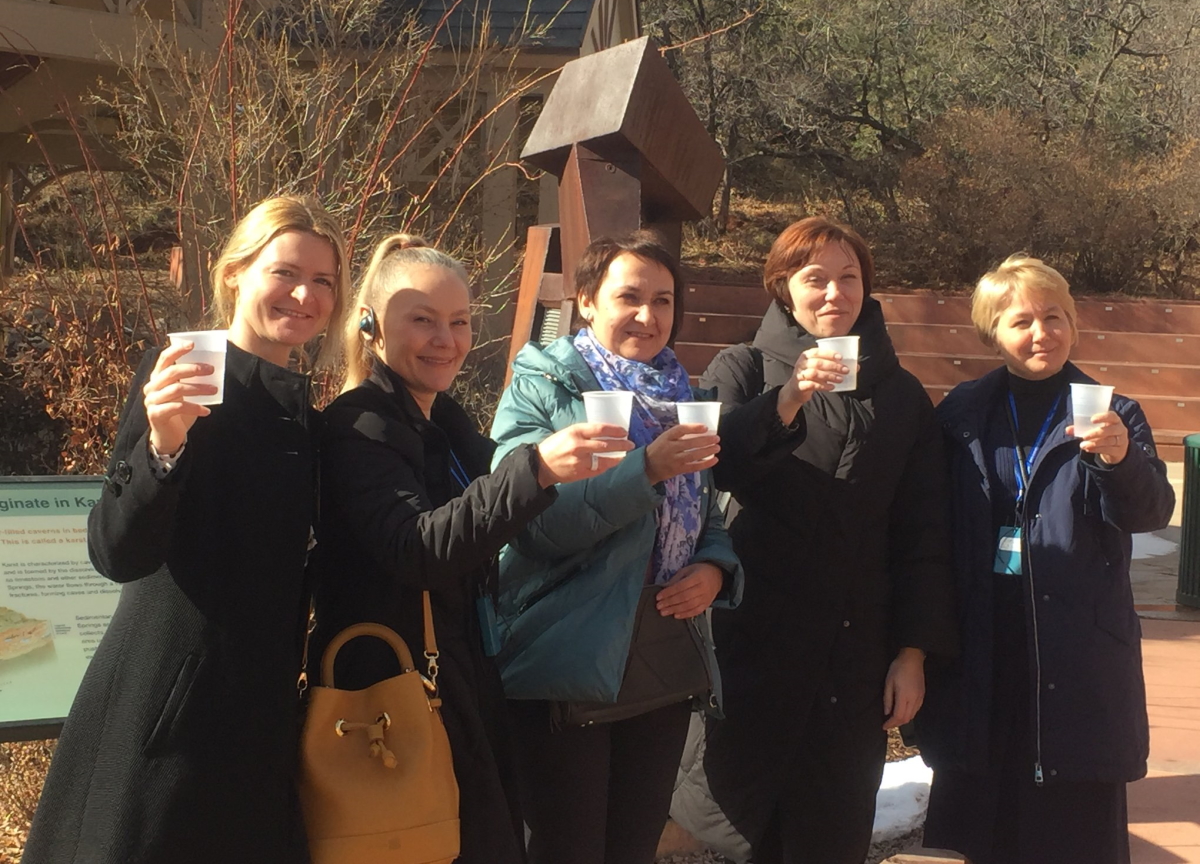 International Visitors tasting Manitou Springs spring water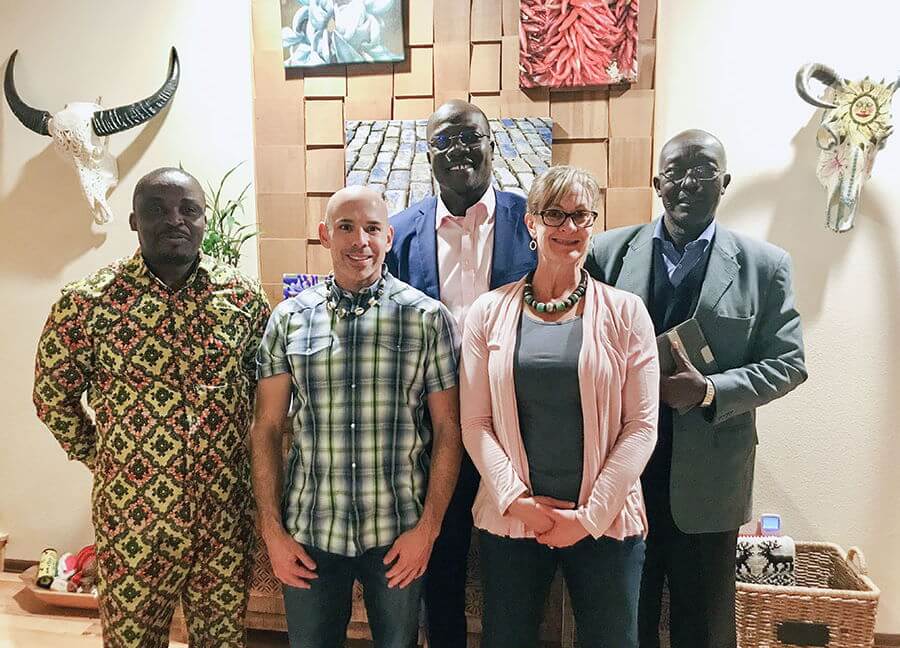 International visitors visit a Colorado Springs home